ceo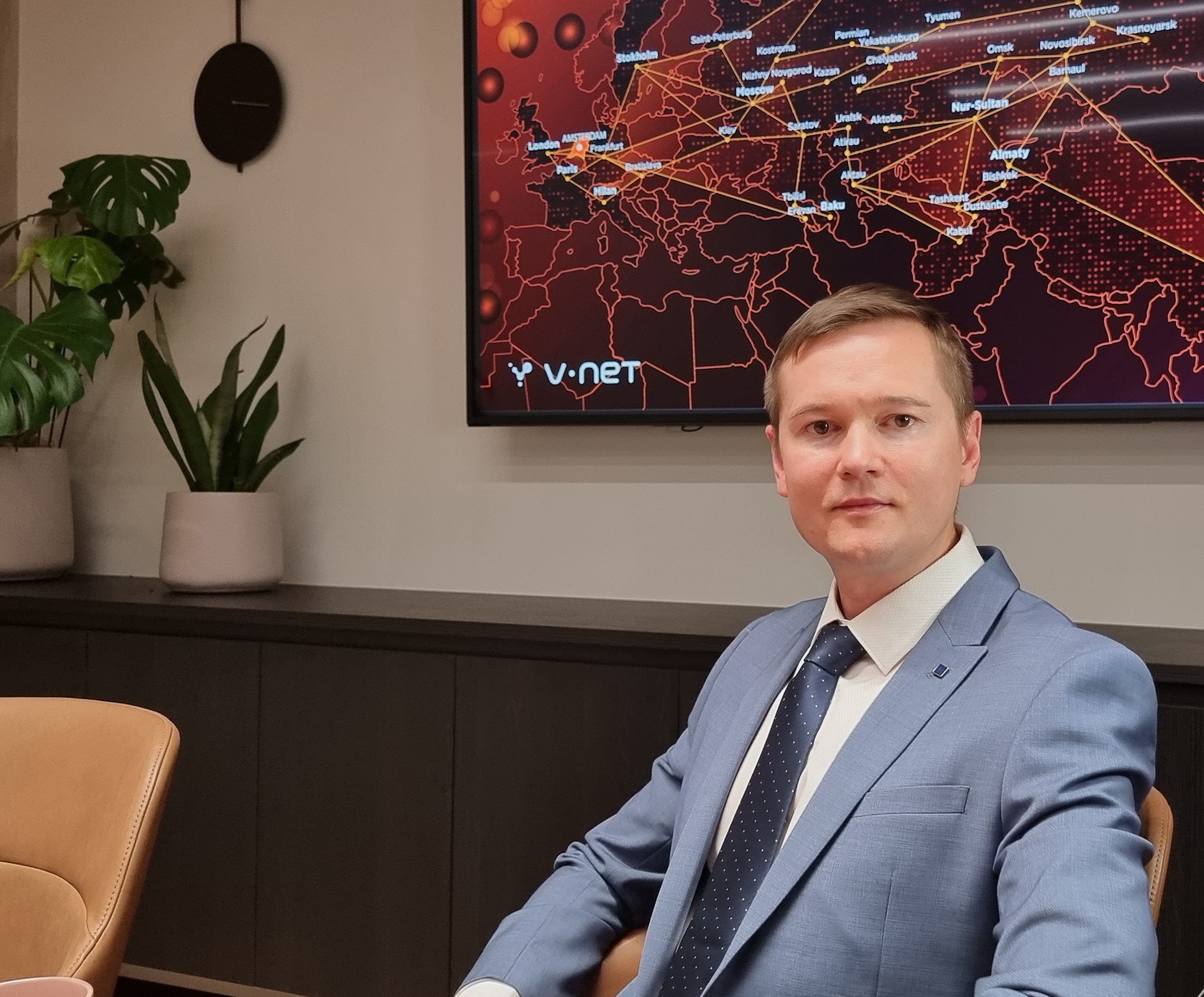 Dear Friend
We are living in an era when global uncertainty and unthinkable changes in all aspects of life put great importance to trust in partnerships, freedom of choice and speed of response.
These are the simple rules of doing business that distinguish our friendly V-net team of professionals who are united by the shared goals and mission of the company.
We are diligently building business relationships with our partners, always adhering to the principle of mutually beneficial cooperation, striving to be a confident and reliable partner and friend in the world of telecommunications for our customers and employees.
Accepting pace dictated by the modern world, and we understand the value when it comes to time. That is why the V-net team responds as quickly as possible to the needs and requests of our customers and partners, justifying expectations and fulfilling agreements.
Perpetually building up the network infrastructure based on our terrestrial networks and the networks of our partners in Eurasia, we fulfil our ambitious plans to expand to the new markets and geographies of presence.
V-net has it's advantages in flexibility and speed of connection, in a wide range of edge-cutting technologies and by providing additional opportunities for our customers.
We provide freedom to choose routes with the required parameters in a matter of days because the most valuable resource is time.
Nikolai Bataikin
CEO V-Net B.V.